The laws regarding Real Estate and housing are among the most technically complex areas of the law. For over 35 years, Andrew Wiegel and colleagues have been providing focused and effective counsel for real estate matters in the San Francisco Bay area.
We approach each client's issues from a single, critical perspective: we listen. Our first concern is to understand the details of the issue, and to fully grasp your priorities. Only then can we offer you the benefit of our extensive expertise, providing the kind of advice, partnership and understanding that will resolve the issue. Our firm's single-minded focus is providing outstanding legal services to meet your thorough satisfaction—upon resolution, and on reflection in years to come.
Our excellence in serving our clients has been recognized by the two respected attorney rating publications, Martindale-Hubbell and Super Lawyers. In these industry rankings, we have been rated "AV Preeminent" by Martindale-Hubbell for over 20 years. We have been voted onto the "Super Lawyers" list of the top 3 to 5% best respected attorneys in Northern California every year since the survey was first taken in 2004.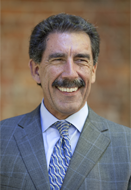 Andrew J. Wiegel Voted one of the top lawyers in the region by the independent Super Lawyers survey every year since 2004 when it was first published, and having held the highest available Martindale-Hubbell rating of AV over two decades, Andrew J. Wiegel has specialized in real estate litigation and alternative dispute resolution since 1977.
With his efficient grasp of the big picture and nuances of any dispute, Andrew provides clients with creative strategies and effective solutions. His experience includes decades of successful real estate litigation in court and jury trials, arbitrations and mediations, as well as extensive personal involvement in real estate development and construction.
Other lawyers widely rely on standard reference texts which Andrew has authored to handle real estate disputes in California. He is a coauthor of California Real Property Remedies and Damages, second edition, and California Landlord-Tenant Practice, second edition, both published by Continuing Education of the Bar (CEB) of the Regents of the University of California. more
Andrew J. Wiegel
Often asked to speak to issues of real estate law for real estate professional organizations and attorney audiences, Andrew is regularly consulted by colleagues and managing real estate brokers on the rights of parties to real estate transactions, property rights, leasing and landlord-tenant relations.
Andrew is a member of the Real Estate Law Section of the Bar Association of San Francisco, where he was past chair and Delegate to the State Bar Conference of Delegates representing the Bar Association of San Francisco on matters of real estate law reform. He is also a member of the Real Estate Section of the State Bar of California and many industry groups including the San Francisco Apartment Association, the Coalition for Better Housing and the Professional Property Management Association of San Francisco.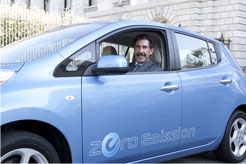 The prestigious International Network of Boutique Law Firms has honored Andrew by adding him and his firm to its hand selected group of preeminent specialty law firms. The firm is the San Francisco member for referrals of real estate matters and related disputes for the more than 300 member firms of the network.
An avid electric car enthusiast, Andrew can often be spotted charging through the city streets of San Francisco in his bright blue rechargeable auto.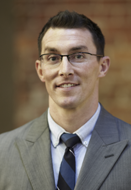 G. Ryan Patrick Ryan joined the firm after spending his first year of practice working as Research Attorney for the Honorable Ernest H. Goldsmith and the Honorable A. James Robertson II of the San Francisco Superior Court.
Working on a variety of civil matters within the court, Ryan acquired invaluable legal experience and gained a unique perspective of the legal decision making process that many attorneys lack. His research, analysis, and drafting for both judges helped resolve complex legal issues presented to the court during trial.
Notably, Ryan performed the analysis and drafting for the landmark Hunter's Point Redevelopment decision, which has received statewide and national attention. It was considered to be one of the major California Environmental Quality Act cases in the State. He also performed the same level of work in the Malibu Lagoon decision— another case that received national attention. more
G. Ryan Patrick
Ryan works hard to experience success both in and out of the courtroom. He excels in a team environment and performs well in high-pressure situations. This is obvious in his already successful results for clients in some of the firm's larger cases. His drive, positive attitude, versatility, and creativity are tremendous assets to every case.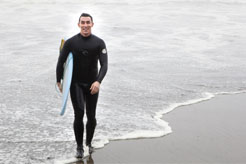 Outside the practice of law, Ryan revels in the physical and mental challenges of outdoor activity and athletic competition. When he's not dropping into overhead surf between Ocean Beach and Santa Cruz, he can be spotted rock climbing, playing city league soccer, or riding though the city on a bike or motorcycle.
John P. Baba An excellent attorney and a greathearted man, John was our trusted colleague until his untimely passing in March, 2012. He has left us all better for having known him. John advanced the laws protecting the rights of people to access the court and public process without fear of countersuit. He also worked tirelessly to preserve the rights of property owners, regarding negotiation with tenants and other meaningful issues. We worked with John for over 12 years, during which time he distinguished himself admirably with published decisions, while earning recognition as a Rising Star on the Super Lawyers roster. He continues to be deeply missed, as a lawyer and a friend.